Ford Car Show Model (Photo Source: ABS-CBN News.com )
My asawa converted her Illinois Driver's License to a Philippine Driver's License about 18 months ago. My Illinois License, which I first acquired at the age of 16, had expired two years ago. I could have renewed it at the local Land Transportation Office like my spouse did, but since we only recently acquired a vehicle, felt no need to do so. In retrospect, it probably would have been smarter to renew before it did expire because once a foreign driver's license is expired the owner of such license has to first obtain a student permit. Thus, the crusty old expat visits the Iloilo LTO and acquired said student permit.
My wife was going to join me later as she had to wait for our helper, Mera, to arrive at "The Farm," our current home, from her Sunday day off. Our niece and nephew had school that day and we could not leave my father-in-law, Lolo (Grandpa), who is afflicted with dementia, alone in the house.
After reading online that the Iloilo LTO opens at 8:00 am, I took the advice of one blog writer who recommended arriving early, around 7:30 am.
So at 7:30 am on a Monday morning I was at the local office waiting for it to begin business for the day. I had a copy of my expired Illinois Driver's License and a completed copy of the Driver's License form I had downloaded earlier from the LTO Official Website.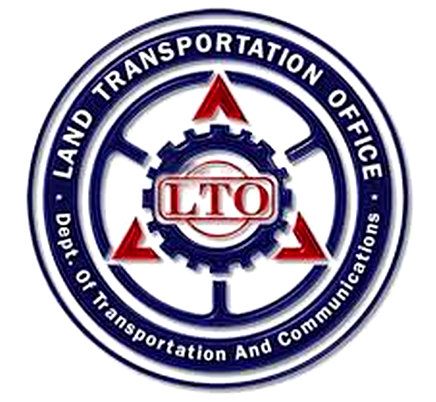 I was first in line. The gentleman at the entrance to the Licensing Section, after several attempts and with the help of other employees, could not open both of the sliding doors so he merely took his desk and chair outside. He looked at my license and determined it was indeed expired. Of course, I was hoping he would not notice that. I'm not a total moron.
"Sir, you will have to apply for a Student Permit," he politely informed me.
"OK, sir, I want to do that please," I replied.
I was given a new form to fill out and was advised I would need the front page of my passport along with the page which showed my latest arrival. I also would need a copy of my ACR -I Card. The gentlemen pointed me to a woman across the street and told me "the pink lady" could make the copies for me. I filled out the new form first and then walked across the street.
The lady in pink quickly copied the documents I needed for a fee of eight pesos, 18¢. I had no change whatsoever, only big bills, having used my coins and small bills on my jeepney and taxi rides to the LTO. I told her I would pay her when I get change from the LTO and she said that was OK.
The LTO License Renewal Center at Robinsons. The main office, for new driver's licenses and permits,  is located in Jaro, Iloilo.
I wasn't approached by any fixers and I was one of only a handful of foreigners at the office.  I stood out like a diamond in a goat's ass. With my completed forms and required document copies in hand, the gentlemen at the front desk waved me inside where an employee sat screening all applications coming in.
The screener asked me how I had acquired my driver's experience. On the form I was given the option of a driving school. I had left it blank. I informed the gentlemen that I had over 40 years of driving experience back in the United States. He smiled and politely informed me he would call my name when he was ready.
Five minutes later my name was called and the gentleman doing the screening gave me a number. He pointed to an electronic information board posted in front of the wall of windows with the processing clerks trapped inside and advised me to first go to the Student Permit window.
I stepped up and was given a receipt at that window which I would give to the cashier once my number showed up on the board.
Meanwhile, a young Mormon missionary from…you guessed it…Salt Lake City, struck up a conversation with me.
I have met a multitude of young Mormons since my arrival to the Philippines over five years ago. This kid asked me a lot of questions, unlike most of the other missionaries I had previously met. We talked about how the Mormons learned the local language before their arrival and he told me that the Giant Ilonggo Phrasebook was one that helped him a lot in learning the Hiligaynon, Ilonggo language.
Ilonggo is spoken though out our region of Western Visayas and and in many parts of Mindanao like Koronadal City, South Cotabato, Sultan Kudarat and many parts of North Cotabato.
After about 15 minutes I saw my number posted for the cashier's window. I excused myself from the Mormon guy and paid my 317.63 peso fee (7.19 US Dollars.) After a short time, my name was called up by the clerk at the receiving window where I would pick up my actual student permit.
The student permit is good for one year and can be converted to a regular driver's license after one month. But a written and driving test  and must be accomplished at the time of conversion.
I was impressed by the Iloilo LTO. Remember, I'm a crusty old expat that is hard to impress. Everyone at the office was polite and extremely helpful. The office was packed with people by the time I left. The whole process, once the doors opened, took only one hour. I waited at the DMV in Las Vegas years ago for more than five grueling hours and the employees were anything but friendly.
Sample Non-Professional Driver License (Source: Interakyson.com)
Now the student permit only legally allows me to drive when a person with a valid Philippine license, like my wife, accompanies me. After I return from my upcoming visit to the States I will go back to LTO and obtain my regular Philippine driver's license.
I walked outside to pay the "pink lady" for the xeroxed copies and gave her a 10 peso coin and told her to keep the change. My wife was on the jeepney from the Ortiz Wharf in Iloilo and on her way to SM Delgado to meet me.
Would have I "availed" of the services of a fixer to obtain a regular non-professional or professional driver's license? You bet. I knew, through close relatives, who had themselves used a "facilitator" for a fee of 2,500 pesos, about 57 USD,  that it could be done rather easily. But I walked the straight and narrow path and did it the right way.
I have an expat friend who, too, had an expired driver's license from his home country and obtained a student permit. When he went back to LTO a month later he took his written exam, which he passed, but his "practical" driving test examination was waved and he obtained a regular license.
I'll study for the test when I return from the States and go back to the Iloilo Land Transportation Office but at least at the age of 62 I now have a valid Student Permit from the Philippines. And I'm OK with that. For now.