Hi! Welcome to PhilippinesPlus.com! I'm "Dave DeWall," your host for this website. I'm a 66-year-old guy from Central Illinois that decided to retire to the Philippines in July 2009 with my lovely Filipina wife of over 18 years, "The Sainted Patient Wife."
We don't have any children but we do have eight dogs.
I retired after almost 30 years of service with telecommunications giant, AT&T. I absolutely hated the last few years of working there and when the opportunity arose for me to retire at the age of 57, I grabbed it.
For the past nine years I've been writing about our life in the Philippines.
I've penned over 1,500 posts over the years for this website and my earlier blogs, "The Rooster Crows at 4am!" and "Lizard Poop!"
We're living the good life in the Philippines and enjoying every minute of it.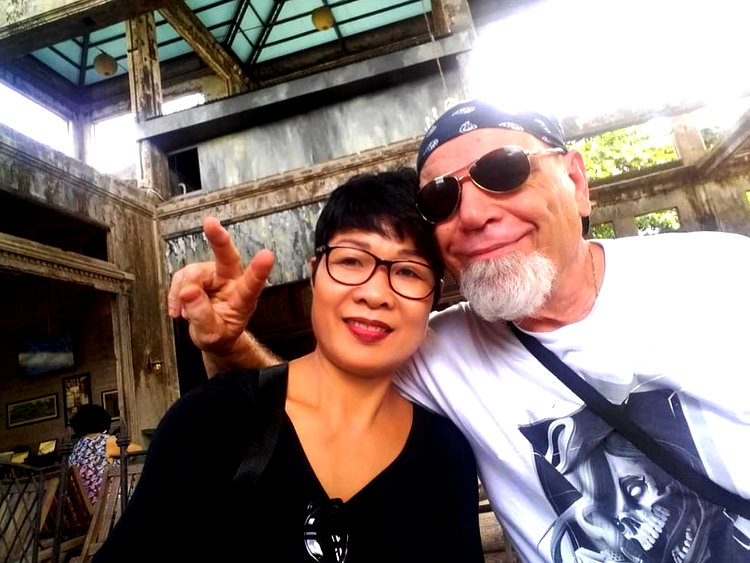 Mrs. and Mr. Kano