The birds are chirping (what few there are.)  The tukos are croaking.  I'm surrounded by beautiful, exotic Filipinas (including my own asawa, of course) and I'm treated like a celebrity everywhere I go. It's my own personal personal "paradise" in the Philippines. 
Case in point. Yesterday I'm off to pay our water bill at SM City and buy a wedding anniversary card. From there I was off across town to meet my American expat friend, Scott B.,  at the Robinson's KFC.  My spouse stayed at home but asked if I could do her a favor.
Since she was already miffed at me for allegedly getting our CR, Comfort Room, water bucket muddy, I'm eager to grant her request. ( I rarely have to go outside to fill our water buckets, the staff at our home in Iloilo, namely my nieces and nephew,  usually take care of that chore.  For the record, I did NOT set the bucket down on the ground and get it muddy knowing how much that irritates my asawa in the first place.)
But back to my wife's favor. She wanted to know that since I was going to Robinson's would I mind going to the local LTO, Land Transportation Office, there and ask if they could renew her driver's license from the States. I knew this would probably require a huge chunk out of my day because I've seen the lines of people waiting at the local LTO before. But as I mentioned, my spouse was already annoyed with me (who can blame her) and I gladly agreed to go there and check out her request. 
After a brief visit to SM City, I'm off to Robinson's. I take the escalator to the 2nd floor where the Land Transportation Office is located. I look inside. People sitting down waiting to be helped. People standing. It doesn't look good. I ask one older gentleman if I have to get a number for my turn in line. He looks at me and I know he's not understanding one bit of my English. He has one of those facial expressions I often have, a "dumber than dumb look."
I go up to the front where about six or seven employees are standing behind glass partitions waiting on people. I don't see any numbers to take for my turn. I ask one of the female questions if I have to take a number and informed her that my asawa sent me her to ask a question.
"What is your question, sir?"

she politely asked.
"My asawa wants to know if she can renew her driver's license from the United States here? She is a Filipino citizen but we retired to the Philippines over three years ago. An American friend of ours told us we could get our licenses renewed at the LTO."
"Yes, sir,"

she replies,

"you can get your license converted at LTO, but you need to go to our main office in Jaro (Iloilo.) "
I thank her and go on my way. Must have taken me all of three or four minutes. I have no doubt that I received preferential treatment because I'm a foreigner. Though regular readers of this website know how I have complained about rude Filipinos that butt in line here, I have no difficulty whatsoever taking advantage of the celebrity status I often enjoy in my own personal pocket of paradise in the Philippines.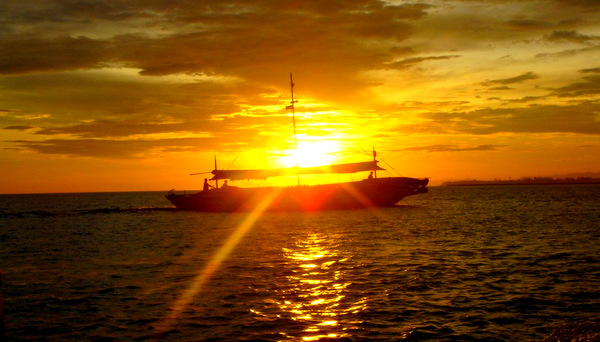 Double standard? Sure, but at least the helpful lady at LTO didn't have any customers already in line. There was no one at her station. But maybe my asawa already figured out that I would probably be able to find an answer to her question quicker than if she had gone there alone. She's not as dumb as I look.