The Island Province we call home is Region 6's Only "High Risk" Area for COVID-19
The Sainted Patient Wife's Samsung Galaxy A12 cellphone was buzzing indicating a new text message. It was from one of my asawa's friends on our island province. The communication revealed that Guimaras' celebration of the mango, the annual Manggahan Festival, had hit a snag.
Manggahan Physical Activities Canceled
All physical activities of the island's biggest party, including the Agri-Trade Fair, Manggahan Ride, Manggahan by the Beach, and the Manggahan Sports Festival, had been canceled. Guimaras has logged a 420 percent case growth rate in COVID-19 cases in the past two weeks.
Due to the surge, Guimaras Governor Samuel T. Gumarin signed Executive Order number 19 prohibiting the conduct of crowd drawer events to "prevent the increase of local transmission and arrest the continuous rise of Covid-19 (coronavirus disease 2019) cases in the province."
Like 2020, this year's celebration of the Manggahan Festival will now only consist of online activities. I'm sorry, but watching Manggahan online is about exciting as a mashed potato sandwich. A video game tournament is one of the web "events." That doesn't qualify for entertainment in my books even though one of our nephews is playing in the tournament.
Pre-pandemic Manggahan Festival Latin Dance
Frankly, we weren't going to attend Manggahan this year anyway. The Food Court wasn't going to be in operation. Hanging out with foreigner friends at the Food Court was always one of the highlights for me.
While my plant-loving wife would have visited the Agri-Trade Fair and purchased a truckload of new plants, I had no desire to attend the event.
The New ACR-I Card from Immigration
We haven't attended any Friday night expat gatherings for a month. In addition, we hadn't gone to nearby Iloilo City in over three weeks until the other day.
Maybe it's the heat and humidity. It could be a case of "pandemic fatigue." Moreover, it could just be that I'm in one of my anti-social moods. I'm simply an American expat surviving in high-risk Guimaras.
However, we finally went to "The City of Love" this past Thursday. We needed to pick up my new ACR-I Card from my authorized Immigration agent in Iloilo City. It took over six weeks for the card to be processed.
However, this year I paid an authorized outside agent to process the renewal of my card for a 2,500 peso fee, about 50 bucks. My agent took care of all my paperwork and picked up the card for me. It's well worth the money to me. Since I have a Permanent Resident 13 (a) Visa I only have to renew my ACR card every five years.
The total Immigration charges amounted to 2,432.50 pesos plus the mandatory 500-peso "Express" Fee.
Thus, for about 20 US dollars a year, I can live in the Philippines without ever having to leave the country. If you don't want to hire an outside Immigration agent, you can cut that cost in half.
Next year I will hire the agent to process my Annual Report at a cost of 810 pesos. You can walk in to your local office, if it handles AR reporting, and plunk down 310 pesos, about six dollars, to do it yourself.
We stocked up on supplies from S&R after picking up my ACR-I Card. Iloilo City's mayor is attempting to force the city into the second strictest lockdown status again.
If the mayor succeeds in getting the national COVID-19 Task Force to approve his request for MECQ, Modified Enhanced Community Quarantine, it will force the closure of many businesses.
Air Con Finally Goes On
My only excursion outside of our property in the past month before the recent Iloilo City shopping trip was a visit to a local emission-testing center and our Land Transportation Office, LTO. Our Aurora Blue XLT Ford Ranger's annual registration was coming due. Check the last number of your Filipino license plate. Our plate number ends in five, which means our vehicle needs its registration renewed in the fifth month, May.
My loving spouse went to the emission center and LTO last year by herself for the first time. Seniors were not permitted inside the LTO due to the pandemic. My wife handled everything with the assistance of our favorite LTO personnel.
However, this year my asawa is suffering from a severe skin rash. The heat and humidity, and the fact that she is always working outdoors, probably caused the rash. She needs to be in front of a fan or in air conditioning to get any form of relief. Perspiration aggravates the rash.
We usually crank up our bedroom's Carrier air con in mid-April and run it through mid-June. Guimaras has an average year-round humidity of around 86%. Coupled with the high temperatures in April and May with a heat index hitting 105 degrees Fahrenheit at times, I need my air con.
The Carrier unit almost brings back memories of snow days back in Central Illinois
Because of a longer rainy season this year, I didn't turn on the air con until last week. It helped my spouse to sleep better.
Going to the Emission-testing Center Was a Highlight
With only a couple of weeks left in May, I made an executive decision and went to the emissions testing center by myself. I was bored. My spouse couldn't go in her condition.
So I turned off my "Jango" radio after listening to "Fade to Black" from Metallica and took a shower. I was just going to be hanging out with a bunch of guys outside but I figured a shower wouldn't hurt since I would be going to LTO later. I even slathered my armpits with a generous amount of Arm & Hammer deodorant.
The emission center is now missing its signage along the main road. I took the wrong side road first and backtracked. The next street turned out to be the right location. A senior citizen flagged me down as soon as I parked our Ford Ranger. She was trying to sell me insurance for the truck. I declined explaining to her that I purchase my insurance policy from LTO.
The center wasn't giving seniors priority, it was "first come, first served," but the wait was only about 30 minutes. My wife packed a bottle of cold water and Gatorade for me in a small cooler. I sat outside on a bench with a group of mostly motorcyclists who were getting their bikes tested.
Getting the smoke test
It was hot. It was miserable but my turn eventually came in around the 30-minute mark as promised. That's a remarkable development in a culture known for "Filipino Time."
On to our Local LTO
After that, I went to our local Land Transportation Office. I informed the guard I was meeting our LTO contact. The guard waved me in. I was able to get the mandatory VIN check, Vehicle Identification Number, and our truck's registration, and LTO liability insurance for a year, at a cost of only 3,500 pesos, 73 US dollars.
The insurance accounted for only 1200 pesos of that fee. That's correct, only 25 US dollars for a year's worth of liability insurance for our Ford Ranger.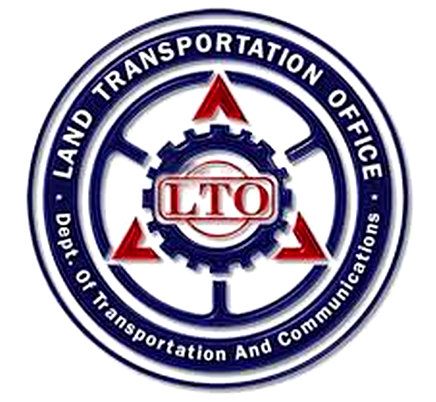 As I began driving back home with the LTO paperwork, I noticed there was no sticker for 2021. We have all of our previous stickers posted on our front windshield. I figured I would have to turn around and go back to LTO. However, after arriving home and calling our LTO contact, I was informed that stickers were no longer being issued.
I skipped lunch, drank my bottle of Gatorade, and sat in front of one of our Hanabishi stand fans. Since I had been up since 4:00 am boiling water in our dirty kitchen for our two thermos bottles, I took a nap.
The Island Province we call home is Region 6's Only "High Risk" Area for COVID-19
Our island Province of Guimaras has four new cases of COVID-19 bringing the total number of cases in the island to 488 as of May 20, 2021.
The province has 70 active cases of COVID-19. Eight people have died from the coronavirus.
The Province of Guimaras registered 24 new cases of COVID-19 on May 16, 2021 alone.
Generally, Western Visayas, Region 6, is a low-risk area for COVID-19.
The provinces of Aklan, Iloilo and Iloilo City are deemed at moderate risk while Antique, Capiz, and Negros Occidental are low risk areas.
Guimaras is now the only high-risk area in Region 6 of Western Visayas according to the Region 6 Department of Health.
Pre-pandemic days at Raymen Beach in Guimaras
Wife's Rash Cured by Whipping Long Hair
While millions of people across the Philippines continue to suffer due to the longest and strictest lock downs in the world, I know we have it easy. We collect a pension from Uncle Sam every month. Aside from my poor wife's extremely itchy skin rash, we are in good health.
However, my suffering spouse told me last night that her rashes were finally getting better. The extreme itchiness was finally going away. My asawa has refused to see a doctor and has been trying herbal or folk remedies.
She was using salicylic acid on the rashes that eventually caused the rashes to heal. My better half then used virgin coconut oil over the dried out, peeling skin from the rash, as a moisturizer.
She then informed me that the real healing of her rashes started a couple of days ago. My wife saw on Facebook a remedy that involved someone with long hair whipping the hair across the rash.
Since I have no hair, our helper, a relative, used her long locks on my asawa's rashes. My wife swears this has really helped clear up her rash and stopped the itching. Her family used this technique when she was growing up. A Facebook post reminded her of that "folk remedy."
No, I am NOT making this up. I've been married over 21 years to my loving Filipina wife. I learned a long time ago not to question her no matter how much my Western upbringing might disagree with what she is telling me.
And yes, this is the relative with the long hair. That's her in the above photo alongside my "Sainted Patient Wife."
Puppies, Lolo, Unicorns, and the New Book
Our eight "puppies" are as rowdy and entertaining as usual and life is good. We're looking forward to the start of the rainy season that will bring slightly cooler temperatures.
My father-in-law, Lolo, Grandpa, afflicted with Alzheimer's, is still in the nipa hut behind us arguing with dead relatives every day. Our dependable relative helper with the long hair has been with us for close to five months now and helps take care of my father-in-law.
The Healer, on the left, attends to my father-in-law, Lolo, Grandpa
I've been working on a non-fiction novel for the past couple of weeks that has absolutely nothing to do with the Philippines. It keeps me busy.
I watch some of my favorite programs at night, like "The Pickers" and "Pawn Stars" along with "Gold Rush." I'm also a fan of "Seal Team" and "Chicago PD."
I was disappointed to read that one of my new favorite shows, "The Unicorn," has been canceled after only two seasons. Walton Goggins, the lead, is one of my favorite actors. I first saw him playing a dirty cop on "The Shield" and a drug dealer on "Justified."
I'm sure he'll be on a new show soon. He's a great bad guy. He displayed his comedic skills on "The Unicorn" and on "Vice Principals."
Recent Website Traffic Figures
The website is doing well. Here's a look at some recent visitor and page views.
Regular readers will note that I haven't been posting on a daily basis anymore. After almost 12 years of living in the Philippines and with the current lock downs, there's not too much more to write about.
But I'll soldier on and keep posting from time to time as I continue work on my new book.
It's time to crank up that Jango, gulp down some Gatorade, and play some more Metallica.
American expat "surviving" in high-risk Guimaras?
Surviving?
I'm thriving.
With reporting from the Guimaras Provincial Facebook page