Alright, I get it. A auxiliary cop in Boracay got a cigarette butt in the face the other day by a Chinese man. The Chinese national was smoked for the incident. OK, he wasn't "smoked," as in assassinated, but he was arrested. So I figure the Boracay constables must already be pissed, right? That's the only reason I can figure for the arrest of three foreigners for merely urinating on the beach. If they arrested every Guimaras male for peeing in public, I figure at least 95 percent of the population would be in jail.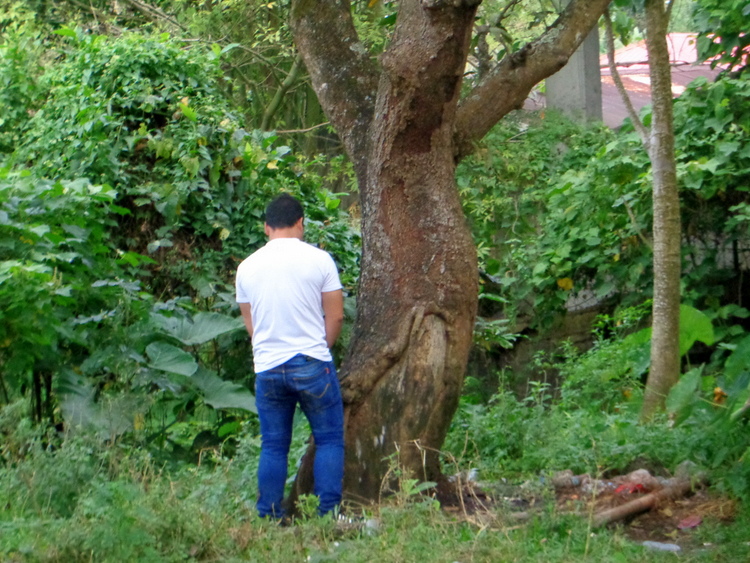 Boracay Pee-Pee Police Arrest 3 Foreigners
Two Chinese and a Korean were caught peeing. I'm not going to publish their names. Why embarrass them further? The guys were 30 and 35 years old. Furthermore, the two relieved their bladders at 8:20 pm. It wasn't like it was in broad daylight.
The Korean was nabbed the following day. He was peeing in front of the D'Mall Boracay. The mall is usually a crowded place. I don't know what time the Korean took a leak, but he probably could have picked a less conspicuous venue.
The name of the ordinance the trio were ticketed with is outlandishly long: Municipal Ordinance No. 311, Series of 2012 (An Ordinance Prohibiting Littering/Dumping/Throwing of Garbage, Thrash, Rubbish, Refuse, and Other Waste Materials and Prescribing Penalties for Certain Acts and Omissions Inimical to Cleanliness and Sanitation.)
And this from a country that has recently enacted a law to reduce red tape.
With reporting from the Daily Guardian.