Finally, the Maritime Industry Authority (MARINA) has stopped accepting registrations for new wooden-hulled passenger vessels. In light of the loss of 31 lives during the Iloilo-Guimaras Strait tragedy on Aug.3, 2019, it's a directive long overdue. Three pump boats capsized while sailing during strong monsoon winds.
Philippine Wooden Hulled Boats Registration Halted
"Existing wooden-hulled boats with registration, they have an expiration for five years and after that we will not be renewing," said MARINA Vice Admiral Narciso A.Vingson Jr.
Furthermore, only fiberglass boats or steel-hulled vessels will be registered Vingson added.
Wooden-hulled passenger vessels are the most common modes of transportation in the Philippines. In addition, this is particularly true in island towns and villages.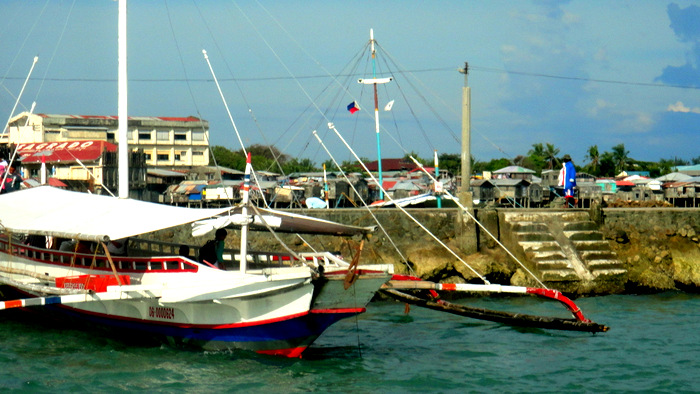 Vingson said the planned phase out will greatly affect the industry as 80% out of the 7,000 registered ships are wooden-hulled.
"But we will not compromise safety," the MARINA chief said.
The Department of Transportation's plans to modernize the industry in hopes of ensuring passenger safety at sea.
Fiberglass Boats will Cost between 5-8 Million Pesos
The government will follow the model of the ongoing PUV (jeepney) Modernization Program. Consequently, financial support will be offered for those who will be affected by the planned wooden-hulled boats phase out.
"They can form a cooperative because a single owner cannot afford a fiberglass ship which costs around P5 million to P8 million," Vingson said.
That's 100,000 to 160,000 US dollars.
The Caticlan-Boracay Transport Success Story
The Caticlan–Boracay Transport Multipurpose Cooperative recently shared their own success story during a workshop held August 22 by MARINA. The Co-op has 12 fiberglass boats that cater to approximately 15,000 daily passengers in the Caticlan–Boracay shipping route.
Consequently, it helped them build a shared capital of 218 million pesos, over four million US dollars.
Similarly, the daily number of passengers that ply the Iloilo-Guimaras route numbers around 15,000.
Workshop Attendees
The MARINA workshop included boat operators and associations in Iloilo and Guimaras. Furthermore, Guimaras government officials attended. Congressman Lucille Nava, Governor Samuel Gumarin, Vice-Governor John Edward Gando, and Mayor Eugenio Reyes of Buenavista, Guimaras were present.
(With reporting from the official Marina.gov.ph website and GMA NEWS Online)