First of all, I was merely checking on an article regarding the upcoming increased "sin tax" on alcohol products. Furthermore, while I might quaff a few adult beverages in a month, there's worse "sins" a person could go to hell for. Drinking a few beers a month probably isn't going to hurt my chances of getting into Heaven…I hope. However, the San Miguel President claims Vietnamese drink twice as much beer as Filipinos.
"Six Tax" on Alcohol will Increase
The Philippine Committee on Ways and Means approval of House Bill No. 1026 seeks to increase taxes on alcohol products. Forty-three (43) members of the House Ways and Means Committee voted for the approval of the bill.
Evidently, none of them must be a big drinker. Maybe they can afford to pay more for a bottle of Red Horse.
The Philippine Department of Health states that under HBN 1026, distilled spirits, fermented liquors, and wines will be given an ad valorem tax. Hence, this would be on top of a specific tax depending on the volume per category of alcoholic beverage.
An ad valorem tax is a tax based on the assessed value of an item.
However, ad valorem taxes may also extend to a number of tax applications, such as import duty taxes on goods from abroad.
Additionally, the specific tax would increase 7% annually starting in 2020 for wines and in 2023 for distilled spirits and fermented liquors.
Ramon S. Ang, San Miguel's president and COO, said beer giant SMC is open to any type of increase as long as the consumer can absorb it.
"Our beer taxes are almost on a par with the region," Ang told reporters after the annual stockholders' meeting of San Miguel Food and Beverage Inc.
He said per-capita consumption of beer by the Filipinos is only at 20 liters, or just half compared with the Vietnamese consumption of 40 liter.
"When I went to Vietnam in 1998, their beer consumption was only 1 liter per capita. 20 years later it is now 40 liters per capita," he said in a report from Business Mirror.com.
Filipino Binge Drinkers
According to Food Nutrition and Research Institute's Clinical and Health Survey, more than half of Filipinos aged 20 to 59 engage in harmful use of alcohol in the form of binge drinking, or drinking excessively in one sitting.
According to the same survey, the youth are also at risk for adverse health effects of alcohol consumption. It is reported that among Filipino youth aged 10 to 19, 14.9% consume alcohol, and 36.7% of these are underage drinkers (2015.)
Captain Tom's Favorite
Now back in 2011, a year before the advent of the "Sin Tax," I wrote about Captain Tom's favorite brew in the Philippines, Gold Eagle beer. At the time, you could buy a bottle of Gold Eagle for about 15 pesos, 30¢. A bottle of San Miguel Pilsen or Red Horse went for around 25 pesos, 50¢.
Now a bottle of San Miguel Pale Pilsen goes for 60 pesos at the classiest eatery in Guimaras, "Olivia's Kitchen."
I haven't been to the King's Store, where Captain Tom, used to purchase his Gold Eagle, in ages. Next time we pass by, I'll have to stop and ask how much a bottle of the stuff costs now.
Because my asawa is using our Ford Ranger XLT to bring her father to a doctor for a return check-up, I don't have any transportation now. My father-in-law has a UTI, but that's probably more information than you needed to know.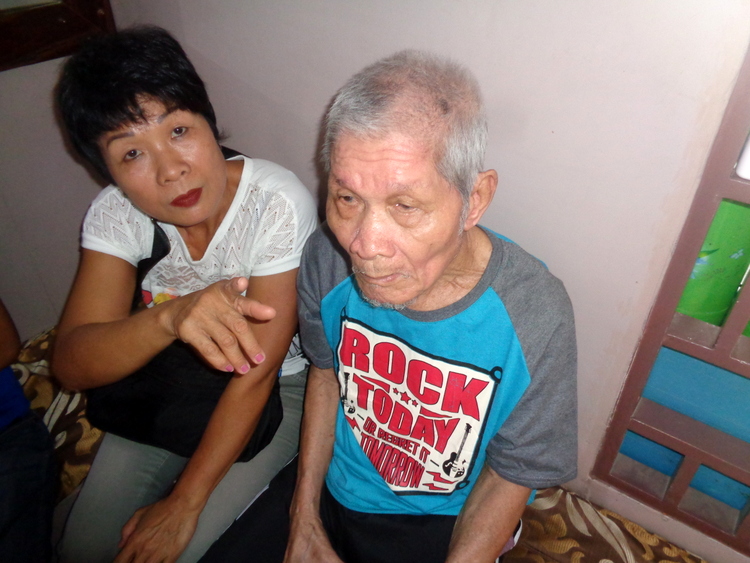 However, Lolo (Grandpa) was reluctant to leave this morning. He was expecting a visit from his son, Luis, who died decades ago.
Lolo suffers from dementia.
(Lead photo courtesy of pixabay)