The Guimaras National Crop Research, Development, and Production Support Center (GNCRDPSC) is one of two agricultural centers of the Bureau of Plant Industry in the Visayas. That's according to the official Bureau of Plant Industry BPI website. Because we had been visiting a tourism farm in nearby Nueva Valencia, my asawa wanted to stop by BPI on our way home.
Consequently, after first stopping at The Trappist Monastery Gift Shop for a variety of mango goodies, we went onto BPI. My spouse has hundreds of flowers, plants and trees on our property in Guimaras. She wanted to purchase some mango seedlings to augment the mango seedlings she had planted a few years ago.
The Guimaras BPI offers a wide range of services regarding the propagation, planting, and growing of mangoes. Guimaras mangoes are known throughout the world as some of the sweetest mangoes on the planet.  
Breathtaking BPI's Magnificent Mangoes
There's no entrance fee to BPI. Walk-ins are welcome. While my asawa spoke to an employee on duty, one of her relatives, of course, I strolled about taking the following pictures.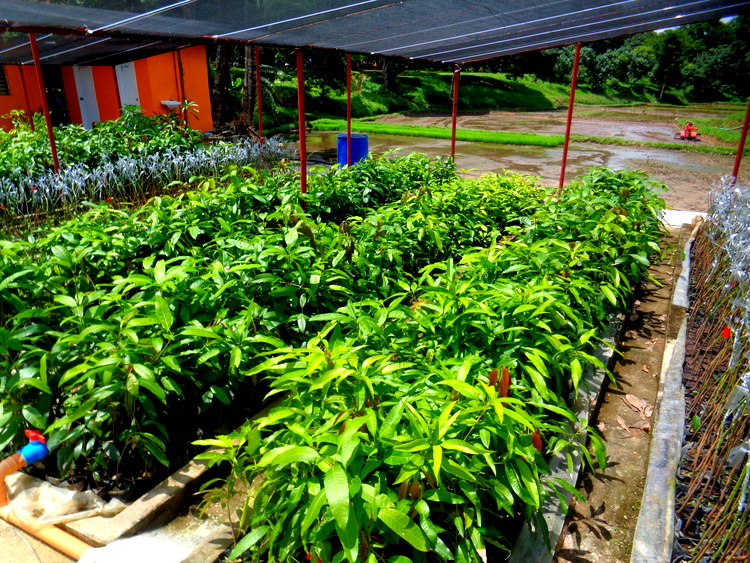 My spouse was able to pick up five new mango seedlings that morning. Along with the plants she purchased at the Sustituido Farm earlier in the morning, she had made quite a haul that day. She would spend the remainder of the day planting her new "babies."