Seems like a good idea. Having a bank account in the Philippines. Why carry around wads of cash you stash in your wallet? Some shabu junkie might bust you up to get a fix. Common sense dictates having a bank account in the Philippines. Hence, this post, "5 Reasons Expats Should Open Philippines Bank Account."
5. Pay Your Bills Online
First of all, I can't tell you how many hours I've saved by paying our bills online. We used to wait in line at Globe or LBC to shell out our pesos for mobile phone, internet, and satellite bills. Now we pay those bills online with BDO.
In contrast, the only bill we can't pay online is the utility bill for our electric service from Guimelco. That's because of Guimelco's archaic system of paying bills in person at their office in San Miguel, Jordan in Guimaras or at a local pawnshop.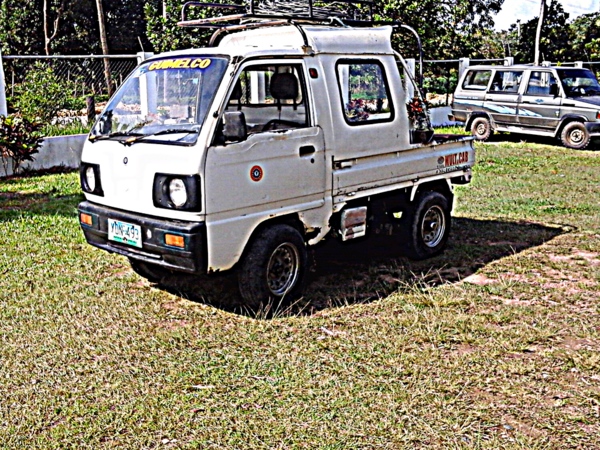 Frankly, my wife goes into the local Guimelco office two days after we receive our bill. She arrives after lunch, around 1:00 pm. However, if there's a problem and the bill is not "in the system" yet, I personally go in the office. The bill "magically" then appears "in the system."
The most convenient way for me to pay our bills is by paying them online. Guimelco doesn't have any plan to initiate an online bill paying system in the near future or in the next 100 years. At least that's what they told me.
4. Easier to Transfer Funds
As discussed in an earlier post, it's convenient to transfer funds from your home country's bank. However, I can only vouch for banks in the United States. We've never closed our account back in the States. I'm not charged any monthly fees and we use it to transfer funds.
Image from Pixabay
I've heard over the past few years about some expats from Australia and Great Britain who've had some difficulty in transferring funds with remittance services. Stricter rules and regulations to combat money laundering have been put into place in some countries. Personally, I've never had any problem whatsoever in transferring funds from the United States except for one instance.
We received an income tax refund check for over 8,000 US Dollars several years ago. BDO cashed our tax refund from the Treasury Department without any problem. Took three weeks but we did eventually get our money.
Hence, when we received a refund for a little over 160 dollars two years ago, the bank wouldn't cash our check. I was befuddled. Couldn't understand why BDO wouldn't cash a much smaller check. I asked to speak to a supervisor.
The top boss informed me BDO was "having trouble" with U.S. Treasury checks. The supervisor promised to make some calls and a week later informed us that the check could be deposited. Too late. I had mailed the check to a friend in the States who used the same bank as ours. He deposited the check for us.
Aside from that incident, we've been able to transfer our funds to our bank account in the Philippines without any problems.   Of course, if we use a money transfer service, there are fees associated with that. However, recent research shows that Ria Money Transfer offers the best exchange rates.
3. Cash your Check Services Available
As mentioned earlier, writing and cashing a check with a Philippines bank account is another way to obtain your hard-earned cash. You can deposit a check for cash from your US bank and deposit it in your Filipino bank's dollar account. (We have dollar and Philippine peso accounts.) Again, could take you up to three weeks to receive your funds. Some banks in the Philippines charge a fee for that. BDO has charged us 15 US dollars in the past for cashing large sums of money we needed to build our home in the Philippines.
2. You can use Direct Deposit for your US Social Security Pension
Yup, BDO, for instance, has asked if I wanted to transfer our Social Security direct deposit to our account with them.
Nope. It's not that I don't trust BDO, I just figure if "it ain't broke, don't fix it."
Our Social Security goes to our bank in the States. However, many of the major banks in the Philippines do accept direct deposit from Social Security along with an associated fee. It could be more convenient for you to arrange a direct deposit to a bank account in the Philippines.
1. It's Safer to Carry ATM/Debit Card
Again, why carry big wads of cash around? While I've personally never had anything stolen from me in almost 10 years in the Philippines, I try to practice some common sense. Keep in mind that when in the big city, Iloilo, we travel in jeepneys extensively.
If using a backpack (I rarely do), make sure it's in front of you. Thieves may slice open your back pack and steal your valuables without you even knowing it.
Carry a money belt. NEVER carry a wallet in your back pocket.
Don't write your ATM or Debit card password on a piece of paper along with your card. Kind of defeats the purpose of having a password, right?
5 Reasons Expats Should Open Philippines Bank Account
There you have it. Opening a bank account is more convenient and can save you money in the long run in transfer fees. Here's a simple checklist from BDO on opening a bank account in the Philippines.
*Sample Valid IDs from BDO website:
Passport (In case of foreign passport, must have English characters/translations and the holder must have a residence address in the Philippines.) (BDO always requires me to present my ACR-I Card, Alien Certificate of Registration. Some foreigners claim they haven't needed to present it to open an account.)
Driver's License issued by Land Transportation Office (LTO)
Tax Identification Number (TIN) ID
New Social Security System (SSS) ID
Government Service and Insurance System (GSIS) e-Card
Philhealth Card
Professional Regulations Commission (PRC) ID
Philippine Postal ID
Senior Citizen ID
Voter's ID
IDs must be original and within their period of validity.