Since diesel fuel was down by 1.05 pesos a liter we stopped at our local SeaOil outlet to gas up. We were returning from a shopping trip in Iloilo City. While waiting for our attendant to fill up our tank, this notice on the pumps got my attention.
Guimaras SeaOil Pumps Up Piglets for Sale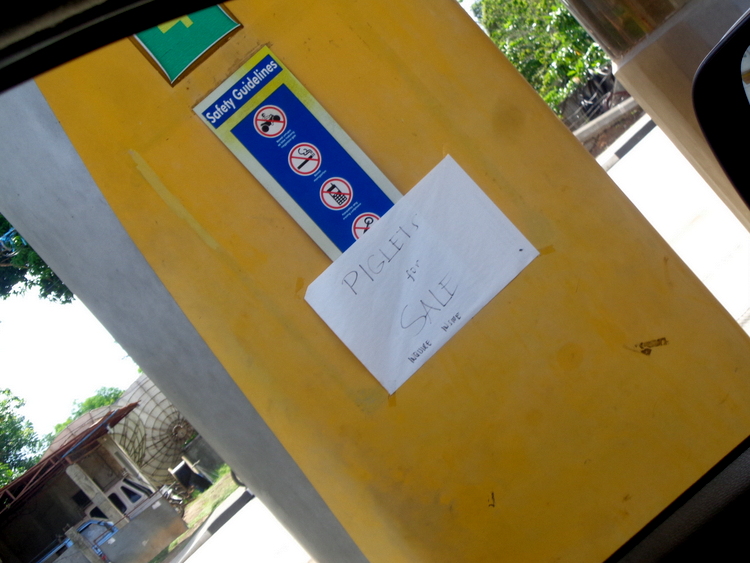 I didn't inquire inside. Didn't want to embarrass my asawa. I've done that plenty enough over the last 19 years of marriage.
Only in the Philippines.