Almost all of my regular readers should be aware of my longstanding gripes with Guimelco. While the local provider of electrical energy for our island province has vexed me for years, they recently outdid themselves. This is "Guimelco's Greatest Grand Gaffe."
We were traveling to San Miguel, Jordan, Guimaras to run some errands. We had already dealt with a nephew who unexpectedly left our home for a boarding house that morning (more on that in a future post.)
I wasn't prepared for what transpired at Guimelco when my wife went in to pay our latest bill. The Crusty Old Expat was, well, already grumpy as he waited in our Ford Ranger XLT.
The engine was running with the air con on. It usually doesn't take long to pay our bill if we pay it after lunch a couple of days after we receive it.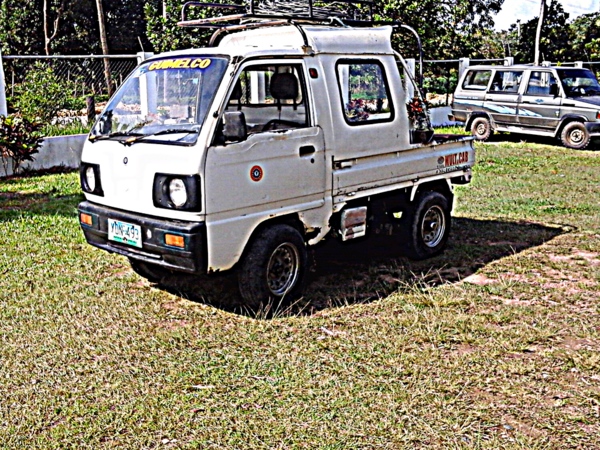 "Guimelco's Greatest Grand Gaffe"
However, when my asawa returned with our bill still in hand, I knew there was a problem.
"That stupid Guimelco!" my spouse angrily exclaimed, "They said our bill isn't in the system yet. They told me to come back next week!"

"WHAT? We got our bill on Saturday and today is Wednesday. It's always in the system two days later! It's been three days now!" I furiously replied.

"Did they tell you why?" I asked.

"No," my wife answered.

"Give me that bill!"

I said bolting from our truck.

I brushed past a duo of security guards at the main gate as I made my way to the office's entrance.
"Who's the officer-in-charge?" I asked.

I was standing right outside of the General Manager's office.

"My wife has been told our bill is not in the system yet but we received it on Saturday. I'm not coming back next week to pay this bill."

"Just awhile, sir, please have a seat," said one female employee.

"No, I will stand. Either I pay this bill now or you can disconnect my service!" I loudly announced.
Soon another worker came over and explained that our bill was not in the system because it was being "validated."
"Validated?" I inquired, "Validated for what?"

"Your bill was lower this month, sir," the employee replied.

"Yes, it was lower because we're not running the pool for our pump now because of the water shortage," I said. "You're holding our bill up because it is lower?"
(Our bill was about 1,800 pesos cheaper than the previous month. We're not filling our pool up again until the rainy season begins. It's too low now to run the pump filtration system.)
A few minutes passed by. I was escorted to a female employee sitting in her cubicle. By this time, I had gotten the attention of everyone in the office. While I didn't use any profanity, I did raise my voice.
"Are you the officer in charge?" I asked.

"No, sir, I'm the head of the complaint department," she answered.

"Well, here's my complaint. Why is our bill being 'validated' simply because it's lower?" I queried.

"We are questioning why it is lower," the worker responded.

"Again, it's because we are not running our swimming pool pump now," I repeated. "I'm not leaving today without paying this bill so someone needs to get it into your 'system' now."
The complaint department head excused herself and went over to speak to another employee. After a couple of minutes, she came back.
"Your bill is in the system now, sir, you can pay it at the cashier's window now," she informed me.

As I left the front door to go to the cashier, I asked one final question:

"Will Guimelco ever have a billing system online so I can pay our bill online like Globe and Cignal? Or will that be another 100 years from now?"

"No, sir, we don't plan to have one," came the reply.
Welcome to Guimelco, I thought. Still in the Dark Ages.
I paid the bill.
I stopped and spoke to the two security guards at the gate on my way out to explain what was going on. One of the guards is supposed to be related to my wife. After a couple of minutes, I went back to our truck and handed my asawa the receipt for our bill.
"It's in the system now," I said, "and the bill is paid."
I explained to my wife what had transpired inside. What bothered me the most was that they had simply dismissed my wife without giving her any reason for the bill not being in the system. Then they told her to come back next week?
Simply put, I felt they had disrespected her. Of course, I'm aware that some Filipinos are non-confrontational and will simply accept any excuse given to them without questioning it. My wife is one of those Filipinos.
However, as I informed the Guimelco employee: "My wife is a Filipino. I'm an American. I want to know what is going on!"
Consequently, good or bad, that's the way it is. The Crusty Old Expat has too many years under his belt to change now. You know what they say about old dogs.