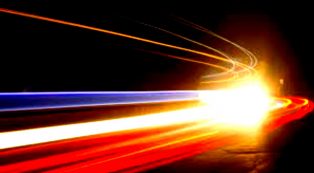 First of all, congratulations are in order! Filipinos outdid themselves again. According to an article from GMA NEWS ONLINE, a worldwide study by Hootsuite and We Are Social shows Filipinos spend an average of 10 hours and 2 minutes a day using the internet via any device. Woo-hoo!
Filipinos #1! 10 Hours Daily Internet Usage
This awesome news is according to Hootsuite's 2019 Global Digital Report. Furthermore, for the fourth year in a row the Philippines leads the world in social media usage.
Filipinos squander an average of 4 hours and 12 minutes on social media every day, mainly on Facebook.
Brazil follows with an average of 3 hours and 34 hours spent on social media per day.
Last year the Philippines had an average of 3 hours and 57 minutes spent on social media daily.
Last year Filipinos only spent an average of 9 hours and 29 minutes on the internet.
Poor Japan came in at last with a pitiful average of 3 hours and 45 minutes a day spent on the World Wide Web.
Are Slow Internet Speeds Responsible?
I asked my Filipina wife of over 19 years why Filipinos spend so much time on the internet. She was busy hand washing some clothes by the well. Never mind that we have a Samsung 11.01 Wobble-free wash machine to do that.
"Filipinos love to chat," came the astute reply.
OK, we had a former domestic helper, a relative that chatted a lot. Furthermore, one of our twin nieces on our island province seems to talk non-stop.
However, are Filipinos really chattier than people in any other country?
Consequently, are slow internet speeds responsible for the increased internet usage amongst Filipinos? According to Rappler.com, the low average fixed internet connection speed in the Philippines is 19.0 mbps.
In contrast, the fastest average internet connection is Singapore, which is 190.9 mbps.
The average mobile internet connection speed in the Philippines is also low, falling at 15.1 mbps, compared to Canada's 63.1 mbps.
Overseas Workers?
Another reason for the number one ranking could be that there are over 10 million OFWs, Overseas Filipino Workers, deployed all over the planet.
Filipino families are generally a tight-knit group. I'm sure many of them love to keep in touch with their loved ones working overseas. I know my wife's sister working in Kuwait likes to chat on Facebook.
Whatever the reason, the Philippines stands tall above the entire world. Number One in Internet usage.
Say it loud! Say it proud! The Philippines is THE TOP ENCHILLDA!
In internet usage.