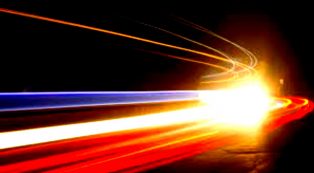 My World Wide Web was down for two days recently. Despite making multiple calls to Globe for assistance, I still had no internet connection. What's an old geezer like me to do? Call Panoy. "Best Computer Tech in Guimaras."
We moved to the Philippines over nine years ago. I was desperate to acquire access to the "inter-web." Since I had shipped my old PC over in a Balikbayan box, all I needed was an internet connection.
Easier said than done in the province, my friends. Since our first residence in Guimaras, "The Compound," was downhill about 400 meters from the main muddy, cow-poop laden road, a regular antenna wouldn't cut the mustard.
Nope. We would need a 50 ft. tower. One of the tallest antennas on our island province at the time. It cost about 300 US dollars.
However, hold on "Houston." "We have a problem."
"Moises" installed the tower but we couldn't get a connection to the World Wide Web. Consequently, Moises' "pard," partner, Panoy was called in.
Best Computer Tech in Guimaras
Panoy cranked up my old PC and got me connected to the Internet. It was looking kind of dodgy for a while. Moises had to climb the tower multiple times, but Panoy got the job done.
A look at the old antenna to the left of the main cell tower
Since then, I've called Panoy numerous times whenever I had any computer or internet issues. He's always dependable and gets the job done.
In fact, Panoy was able to hook-up internet service at "The Farm." A rural location in Guimaras where no one else had been able to obtain a signal from either Globe or Smart. In contrast, Panoy accomplished the task.
Thanks to Panoy's initial help back at "The Compound," I was able to begin my first blog, "The Rooster Crows at 4am!" (I've since discovered that roosters in the Philippines can cry at anytime and anywhere.)
Hence, after "The Rooster," I moved onto "Lizard Poop," my second blog. Consequently, with the help of Webmaster Supreme, Rich Pawly, back in Houston, I began this current website, "PhilippinesPlus."
Along the way, Panoy, along with Webmaster Rich, have been instrumental in keeping this website going. With loads of encouragement from readers such as Lance the Canadian, Papa Duck, Iraqi War Veteran Scott H, Tom Ramberg, and others, I've kept on over the years.
Now, back to Panoy. I don't use comments anymore. While I enjoyed reading feedback from visitors to this website, it honestly began to take a toll on my daily routine. I was retired and needed a break.
However, a faithful reader from the States whose parents live in Guimaras contacted me recently. The reader's parents needed to obtain internet service. It can be a challenge to obtain an internet connection in our island province, so I provided Panoy's contact information.
Panoy has informed me that he was able to obtain an Internet connection for the parents. I was extremely happy to hear that. (I apologize since I cannot recall the reader's name and believe I might have inadvertently blocked her contact information on my wife's phone. Look, I am an old geezer.)
Therefore, I would like to post Panoy's contact information (with his permission.)
GLOBE
09177126430
SMART
09985374790
Aside from any computer and internet issues, Panoy can also install signal boosters for cell phones. We could not get a good signal from Globe. However, Panoy installed an antenna and signal booster for us at a very reasonable cost of 10,000 pesos, 200 US dollars.
Panoy also travels to nearby Iloilo City for those needing the services of an expert computer technician. Soft spoken, intelligent, dependable and hardworking. Panoy: Best Computer Tech in Guimaras.
My Internet problem I called Panoy on? The Crusty Old Expat screwed up an app that tracked my data usage. Inadvertently, I had shut down my own service. Panoy had me up and running again in about 15 minutes.