I'm hoping for a "Screaming Buffalo Filipino New Year's Eve" Celebration this year. The Crusty Old Expat is so tight that I'll squeeze a nickel till the buffalo screams. First of all, if you're a Millennial, you probably don't get my nickel/buffalo reference.
Well, Porcupine, let me enlighten you. Struck by the United States Mint from 1913 to 1938, according to Wikipedia, was the Buffalo or Indian Head nickel. It was a five-cent piece.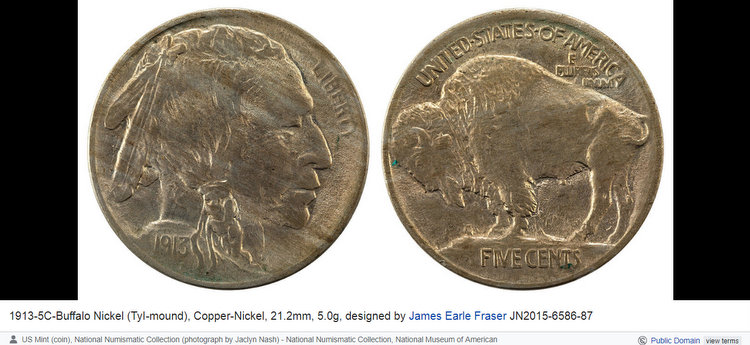 Furthermore, when The Crusty Old Expat was a kid, about the time dinosaurs roamed the earth, a kid could buy a candy bar for a nickel.
Check out this incredible Infographic from ignitespot.com.
March Against Demons
Rather than spend any money on fireworks this year which frightened our eight canines, we'll probably go for the traditional beating of pots and pans. Banished from our household in the coming near year will be any evil spirits as a result.
My asawa's family will march around the whole house, inside and out, as soon as the clock strikes midnight.
However, I don't participate in this tradition. Frankly, I find it quite noisy and annoying and wait 30 minutes or so for the hullabaloo to cease. If any demons or devils are still hanging around, I'll just call on the name of Jesus. Much quieter and more effective.
One of our pups, Prince, was so agitated last year that he actually ran off and broke through our fence. Prince hates any loud noises.
I joined the search party and managed to step on a board with a rusty nail. Fortunately, I didn't get tetanus and didn't have to spend money on a doctor. We got Prince back home safely.
Screaming Buffalo Filipino New Year's Eve
So we'll end this year with a more subdued celebration. Of course we'll stay at home since going out involves spending money.
Our karaoke will be going full tilt. Round fruits, which bring good luck and prosperity, have already been purchased.
The satellite bill has been paid so we can view the ringing in of the New Year's Baby all around the world. All in all, a screaming buffalo Filipino New Year's Eve.