Guimaras power scheduled to be restored this Saturday? 8:20 am this past Friday our scheduled rotational brownout arrived. I had already tipped off my asawa of my intention to visit our local power provider when the next outage darkened our door. I traded my standard issue expat uniform, tank top, cargo shorts and slippers for a t-shirt with sleeves and my new Jag jeans. This was a formal visit to our island province's utility company.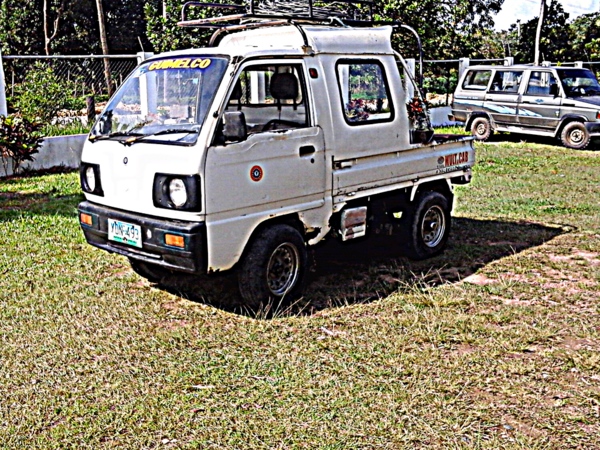 "Don't get into any trouble," my anxious asawa warned as I left.
"I just want some answers,"  I replied as I headed down the footpath to our gate at "The Farm."
As I passed by our tricycle stand, sandwiched in between two sari sari stores, the bustling epicenter of our subdivision, a trike driver inquired if I needed a ride.
"No, thanks," I responded, "I'm going to Guimelco to find out when that (expletive-deleted) undersea cable will be repaired."
Everyone gathered at the trike stand laughed.
"Spare parts," offered one gentleman hanging out.
"Spare parts, huh?" I said, "I wouldn't be surprised if that's causing the delay."
I rambled over to our Guimelco office broiling under a torrid sun; a brief respite from the continous days of rain and somber skies that we have been experiencing.
A welcome breeze swept across my face as a counterbalance to the stifling heat. My ever-present water bottle, which has helped me lose 10 pounds in three weeks, was firmly clutched in my right hand. My Samsung Tab 3 was tucked away in my "man purse" cinched across my chest.
I arrived at Guimelco headquarters and purposely strolled in. I announced that I wanted to talk to whoever was in charge and needed some information as to when the undersea cable would be repaired. Everyone in the office, customers and employees alike, turned around to check out the "kano."
"Please sit here and wait for awhile, sir." a young Filipina at the Consumer Welfare Desk instructed me. "Wait for awhile" in the Philippines ofttimes translates to a lengthy wait.
But only a few minutes later elapsed as the employee reappeared and reported that the cable was tentatively scheduled to be restored tomorrow, this Saturday, August 9.
"Really," I said, looking up at lit ceiling fixtures and noting that the office had power with a good supply of cool air flowing from the air con. "Is that 'Filipino Time?'"
The office, located across from our subdivision, had power
"Our engineers are assessing the damage now, sir, and we are hoping to have it repaired tomorrow." came the reply.
"Don't you think that would be something you would put on your website to let your customers know what was happening?" I asked.
"I will inform our Officer-in-Charge, sir," was her reaction.
Another Filipina, the secretary, came over at that point and I asked if we would not have a higher bill next month due to the fact we were getting power, albeit it limited, from an outside source. She assured me that the shipping company that caused the cable cut is taking full responsibility for everything and has admitted fault. They are going to reimburse Guimeleco for all damages.
"Well, that's good, they should do that. They're responsible for this. I'm not blaming Guimelco. What is to prevent this from happening again? " I inquired. (This is the second such incident in seven years. A cable cut seven years ago left Guimaras without power for two months .)
"Sir, the cable is marked on all the navigational maps," the secretary replied.
"So was the crew member who dropped the anchor drinking too much Red Horse at the time?" I wondered out loud.
Katrina, the secretary, smiled and said she didn't know. She informed me the ship is supposed to call ahead to the Coast Guard but didn't. Evidently not.
I thanked everyone for their time and expressed the hope that the cable would, indeed, be repaired this Saturday.
Throughout the entire visit I kept a firm but polite tone, never raising my voice as my spouse's admonition to not "cause any trouble" echoed in my head.
I marched home underneath a typical tropical sun in the Philippines, buckets of sweat gushing from every pore and gulping water along the way.
It was business as usual down on "The Farm."  Lolo was sitting perched on his grey plastic chair, talking to himself and waiting for the television to turn on. He had a long wait as that day's outage did not stop until 10:30 that evening.
It's Saturday morning as I write this post and we are not scheduled for a brownout today. Tomorrow, Sunday, will see if the repair went as scheduled. Hopefully it does. I'm really getting tired of these long outages as I'm sure many of my neighbors are, also.