Regular readers of Philippines Plus will know that my lovely asawa and I have moved back to Guimaras, the premier mango province of the Philippines located in Western Visayas. After spending two years on nearby Panay Island near the big city of Iloilo, we decided to make the move back to my wife's home province.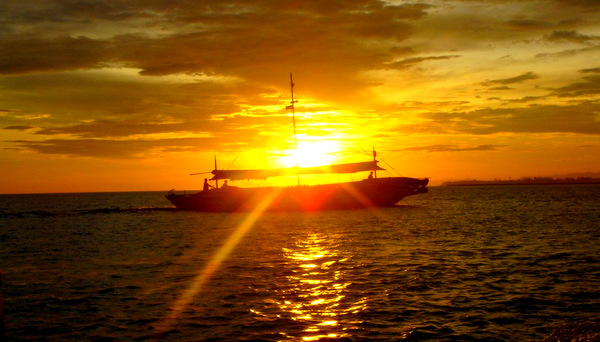 But neither of us wanted to the house and property she had purchased many years ago while working as an Overseas Filipino Workers, OFW, before we were married.
My asawa's sister and her husband, along with their three children, have moved out of the nipa hut at our former location where my mother-in-law, The Giant Lizard Killer, also resides. There is no more room for us but that's fine with me. It was, to say the least, challenging to live under the same roof as my mother-in-law anyway.
So while we reside at "The Farm," our new location, we're looking for lots for sale in the Philippines on Guimaras Island. We have a T-72 IRA account which is locked in for five years. This account provides us with our fixed monthly income but in late 2014, we will have fulfilled the five-year commitment of the plan and will finally be able to access our savings without an additional 10% tax penalty.
Retire before the age of 59 1/2 or break a T-72 before the five year completion date, and the IRS may add an additional 10% tax to any tax payments you might incur.
Since we are only leasing the property we now live on for a year, we've begun looking for a new homestead. A lot price in San Miguel, Jordan, Guimaras, where my wife's home, "The Compound," is located, is available from P600-P1500 (13.63 to 34 US Dollars) per square meter and up.
If you travel down the road towards Nueva Valencia and go about 15-20 minutes via tricycle, the lot prices are cheaper, ranging from P350-P500 a square meter (8 to 11.36 US Dollars) We've recently looked for these properties, all located near a main road and with city water and nearby utility poles for our electrical service from Guimelco, the only power company on the island. Two of the locations had internet access. One did not.
Papa Duck and his lovely asawa Anne were visiting us for Thanksgiving and we took a trike ride with them (and Lolo) to visit the first property which was priced at P500 a square meter and was only a few meters from the main road.
The lot size was 2,700 square meters and was priced at P1, 350,000. Our minimum lot size were planning to buy is 1,000 square meters so this particular piece of property in the Philippines was almost three times the size we had were looking for.
Lots in the Philippines are smaller than the normal lot size we were accustomed to back in the Midwest. The lot my wife's house sits on is only 240 square meters.
The first lot we looked at belonged to a group of relatives and only had the deteriorating structure seen in the following photo. Since we plan to build a new home on the property we purchase, we don't need any existing structures on the lot we buy.
Most of the ground was sloped downward but my asawa and I both decided we would be interested in possibly buying the lot. We hadn't contacted the relatives who owned the lot in advance, but the next door neighbor, "Bong Bong," is one of the many relatives my wife has on Guimaras and was home.
"Bong Bong" informed us that one of the siblings involved in the sale of the house was not interested in selling it. The wife of the man that did not want to sell was nearby pulling weeds so my spouse went over to talk to her.
My wife was informed that if she was to go to the lola (grandmother) of the man who did not want to sell, the man might be willing to go along with the sale as he always listed to Lola.
I advised my wife to "just forget it." I did not want to get involved in any potential family dispute and was not going to "beg" someone to sell their property. Since a clear title was in doubt because multiple family members were involved (the aunt that lived on the property had passed away), I felt it best to look for other properties that were available on the mango province.
A quick trip to nearby Valle Verde Mountain Spring Resort (also owned by one of my asawa's relatives) enabled us to meet with a friendly Filipino lady, Christie, who helped operated the resort. We told Christie of our property search (after ordering a round of soft drinks and a couple bottles of San Miguel Pale Pilsen.)
The Kano and Papa Duck outside of Valle Verde Mountain Spring Resort in Guimaras
The friendly Filipina informed us that there were lots available next to the resort for as low as P350 a square meter. One of the available pieces of property was even next to a lot that my American expat friend, the Tom Cat, planned to build on upon his return to the Philippines.
"Next to Tom? That would be the only downside I could see? I joked to Christie.
But with Lolo growing restless and wanting to return home to "The Farm," we did not take a look at any of the lots available at that time but kept it on our list of potential properties to check out in the future. My wife knew the exact location of the land and we could check on it at a future date.
NoNo, our trike driver, had waited for us and we headed back home but not after a stop at Lisa's Talabahan for lunch and another Pale Pilsen. More adventures in property shopping will be coming up in future posts.