The Department of Tourism (DOT) in Western Visayas,  the region where my Filipina asawa have resided since July 2009,  has declared Iloilo City one of the top tourist destinations in the Philippines.  "The City of Love"  is second to Boracay Island with most number of events, facilities and hotels. 
Iloilo City is ready to accommodate foreign tourists according to DOT Regional Director Helen Catalbas. She states there are 3,000 hotel rooms available in the city.
It was reported that visitor arrivals in Western Visayas reached 2.1 million in  2012. The top five markets are: Korea with a total of 184,992 arrivals; Taiwan with 93,407; China with 84,186; United States with 20,603; and Australia with 15,237.
Arrivals at Iloilo International Airport in November 2012 totaled 1,510, which was doubled to 3,219 arrivals in December 2012 due to the opening of direct international flights with leading arrivals of Filipinos, especially OFWs, Overseas Filipino Workers,  from Singapore, USA, Australia, Korea, and China.  (Source: Sun Star Iloilo)
Why does Korea top the list of foreign visitors to Iloilo? One of the reasons is that many Korean families send their sons or daughters to learn English in the Philippines, with Iloilo City being one of their major destinations. There are an estimated 3,000 students studying in the city schools.  There are several English language academies in and around the city that cater almost exclusively to Korean students.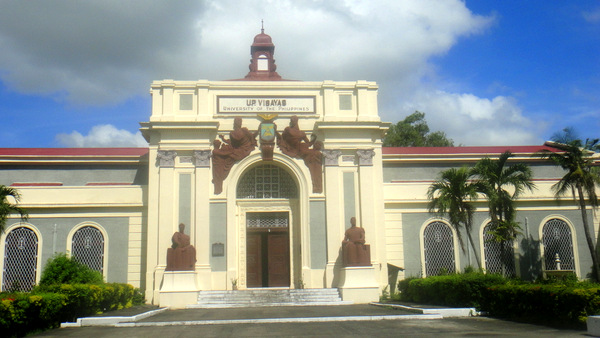 Many South Koreans living in the Philippines are attracted to the low cost of English-language education and housing, both significantly cheaper than those offered in their native South Korea. The warmer climate is yet another motivating factor for the recent surge in migration.
The Philippines is also a popular destination for retired South Koreans on fixed pensions; the Filipino government actively promotes the settlement of South Korean retirees in the country because of the potential lucrative opportunities for the local economy. Koreans are attracted to the relative peace and order in Iloilo City, according to former mayor Jerry Treñas (Source: Wikipedia)
Go to SM City in Iloilo on any given day and you'll find a large contingent of young Koreans roaming the mall. Or visit Raymen Beach in nearby Guimaras on a weekend. You'll probably see Korean visitors there also such as the one pictured in the photo below. 
Catalbas said more than one million Korean tourists are expected to travel in Asian countries in 2013 and the Philippines will have a major share of the tourists.  And with the ongoing MegaWorld development and Twin Peaks Gaisano City Iloilo Center in the Manduriao district, that is to be completed in 2015, Iloilo City is growing and should continue to capture a fair share of foreign visitors to the Philippines.