Filipina Bold Movie Star Ara Mina Reunites with Cristine Reyes
Filipina bold movie star Ara Mina and her sexy half-sister Cristine Reyes were recently embroiled in a nasty family feud.  Reyes had allegedly asked Mina to turn over an SUV as payment for the remaining P1.8-million balance for a Quezon City townhouse they bought in 2011 for their mother. 
If not, Reyes allegedly threatened that she would continue her personal attacks against Mina (source: ABS CBN news. com.)      Mina, 34, responded by filing charges of libel and grave coercion against her younger sister, Cristine,  24,  not to claim money but to "teach her a lesson." Mina had earlier demanded that Reyes issue a public apology for her to retract the case.  I reported on this unfortunate sibling squabble in a post last April.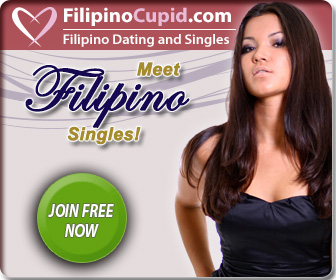 (In her official Instagram account on Monday, Reyes posted a photo of her and Mina hugging each other.)
Reyes apologized, but sister Mina refused to accept it saying she found it "insincere."  As a public service to my readers, I reported on this event because it involved two sexy Filipinas.  How could I go wrong with an article that featured  Ara Mina, the former star of Filipina bold movies, and  Cristine Reyes, a sultry, sexy Pinay TV and Movie Star?  The original pinay pout fest post also happens to be one of my all-time most read (or most viewed) articles. 
But good news, readers! The two have reconciled! And that gives me another excuse to publish more photos of them in addition to a YouTube video featuring Cristine Reyes in a revealing FHM Philippines photo shoot. Here's an image from that video.
CHECK OUT MY SISTER SITE! LIVE PHILIPPINES! TOP FIVE PISSED OFF EXPATS IN THE PHILIPPINES!
(Photo source: FHM YouTube Video)
The two sisters were able to settle their differences during this past Easter season at a family gathering. The May 6, 2013, online addition of the  Sun Star  reported that Ara Mina and her sister Cristine Reyes have been "very happy" since they reunited on Good Friday. Ara said she felt Cristine's sincerity when her younger sister asked for her forgiveness.
Right now, Ara said they are closer than before. They exchange text messages daily, Cristine would often visit in her place, and they go to church on Sundays and have lunches together.
When asked about the libel and grave coercion cases she filed against Cristine, Ara said she will definitely withdraw the said charges.
To celebrate the two sexy sisters' reunion, here's that YouTube video from FHM Philippines featuring one hot Filipina babe, Cristine Reyes.