Bold Star Ara Mina Bares it All in Dispute With Sister Cristine Reyes!
Former Philippines bold star, Ara Mina, whose video on this website PhilippinesPlus has drawn close to 30,000 views since I posted it on March 2011, has been in the headlines in the Philippines recently. No, she not's baring it all for another new movie, but is suing her younger sister Cristine Reyes, who along with her younger sibling, garners the second most viewed video on this site.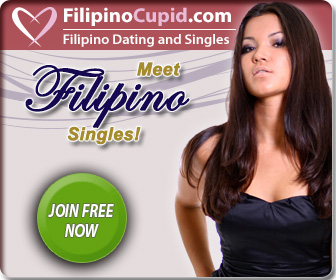 Giving credence to the old cliche "sex sells," eight of my ten most popular posts deal with Filipinas (I'm including the ladyboy video which ranks #4 in popularity.)

So it makes sense that I would have another article that deals with the premier bold star of the Philippines, Ara Mina, along with her beautiful half-sister Cristine Reyes.
It's all about website traffic, my friends. More visitors mean potentially more earnings for this American expat. And if I can display a picture of some sexy Filipinas and a new Ara Mina video I've never posted before to boot, I feel I'm providing a valuable service for my readers.

CHECK OUT MY SISTER SITE! LIVE PHILIPPINES! TOP FIVE PISSED OFF EXPATS IN THE PHILIPPINES!
ABS CBN news.com has reported that following an alleged dispute over the remaining balance for a house they bought for their mother, actress Ara Mina filed charges of libel and grave coercion against her younger sister not to claim money but to "teach her a lesson" for her attitude.

ABS CBN stated that Mina was emotional in a press interview on Wednesday where she bared (their words) her complaint against Reyes for libel and grave coercion, which was filed at the Quezon City fiscal's office.
According to Mina's lawyer, Reyes allegedly asked her older sister to turn over Mina's SUV as payment for the remaining P1.8 million balance for a Quezon City townhouse they bought in 2011. If not, Reyes allegedly threatened that she will continue her personal attacks against her sister.

There is some speculation that Cristine was already envious of Ara's previous success and this bottled-up resentment made her threaten to reveal what she describes as Ara's rabid sex life. Those revealing texts from Cristine may have fueled Ara Mina's libel suit. (Source: Inquirer Entertainment )
Personally I hope this issue can be resolved between the two sisters, and that they make another movie together such as Ara Mina produced for her sister, Cristine Reyes, in "Ate."
Ara also starred in the 2008 self-produced indie flick, and I've included a video from YouTube which features the official movie trailer at the end of this post. Now who would complain about such a pairing again? I doubt many would. I know I wouldn't.