The Sexy Filipina and the Pinay Scandal
The Sexy Filipina and the Pinay Scandal. That title is bound to catch your attention. No, this isn't another post or YouTube video about Filipina Bold Movie Star Ara Mina or Hot Filipina Weather Girl: Elita Loresca; this is a story about a Twitter War recently waged between two female political figures in the Philippines. Some in the media even dubbed the heated social media exchange a "catfight."
(Photo from one of my favorite photographers on Flickr, Ian Ong.)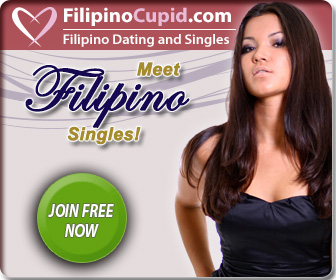 The two combatants, Deputy Presidential spokesperson Abigail Valte and Zambales Rep. Mitos Magsaysay waged a war of words last weekend on Twitter. Magsaysay, staunch ally of former President Gloria Macapagal Arroyo (GMA), was blasting Aquino's recent visit to flood-ravaged areas in Mindanao. According to a well-written commentary by Jerry Tundag at PhilSTAR.com, the exchange was apparently prompted by comments made by Arroyo herself in reaction to the visit of Aquino to flood-ravaged areas in Mindanao. Arroyo said Noynoy need not grope in the dark because she left him existing programs on how to cope with disasters.
Spokesperson Valte quickly took up the fight for her boss Aquino, and Magsaysay soon joined in the verbal fray. Days later, both appeared at the same time on TV to deny the fight. They agreed before the cameras that what they had was simply a "healthy exchange of ideas," not the "catfight" as how it was reported in the media. Ahhh, the media. Let's face it, "catfight" is going to win over "healthy exchange of ideas" any day, just as "The Sexy Filipina and Pinay Scandal" is going to win over "Two Government Officials Disagree."

CHECK OUT MY SISTER SITE! LIVE PHILIPPINES! TOP FIVE PISSED OFF EXPATS IN THE PHILIPPINES!
Tundag goes on to write that "...Valte, like her boss Edwin Lacierda, is a disappointment. As Malacañang spokespersons, they are the alter egos of the president. Their every word and act reflects that of Noynoy himself."

Tundag also states the following: "Presidential spokespersons are no different from public relations officers. In fact they are PROs of the highest level. And one thing PROs do not do is get into a fight with anyone. To get into a quarrel, especially in public, is the worst they can do on behalf of their principals."
I have to agree with the commentator's opinion. While I suppose it wouldn't be accurate to describe either lady as a sexy filipina (just as I would never call myself a "sexy kano" ) and though this doesn't constitute a full-fledged Pinay scandal, it is my observation that politics in the Philippines and the United States, my home country, have numerous similarities. Instead of working together to solve the problems of their respective countries, heated verbal exchanges instead of action seems to be the preferred option for "public servants" in the Philippines and the States.

Meanwhile thousands of Filipinos continue to suffer the effects of the recent flooding as two top government officials point fingers as to how the present administration is handling the current disaster. Now that's the real Pinay scandal. And there's nothing sexy about it.
(Please note the above post is from the author of this website, Dave DeWall, and does not necessarily reflect the official views of the Philippine government or anyone else for that matter. Any appearances of political correctness are clearly unintentional.)
(Thinking of moving to the Philippines and building a home? The following book could give you some ideas.)