Cute Iloilo Girls and Future Facebook Friends
Iloilo girls, Ilonggo ladies, are some of the most beautiful and sweetest Filipinas in all of the Philippines. I married my gorgeous Ilonggo girl, Melinda, 11 years ago. Recently had some videos featuring the women of Iloilo, and I managed to take some photos with my new Samsung Champ cell phone of some attractive young ladies I recently met. I've actually figured out how to email the pictures so I can retrieve them from my computer. Not bad for a 59-year-old geezer from America.
The first young lady shown above was working at The Atrium in Iloilo the day before Valentine's Day and was employed by the Iloilo Supermarket there as part of a promo for the lover's holiday. I went over to chat with her, told her I was an American married to a Filipina and living in nearby Guimaras. Asked if I could take her photo and also inquired as to whether she was on Facebook. She is on FB and is going to add me as a friend.
I advised her I had some single American and Canadian friends on Facebook that would be interested in chatting with her. She was pleased to hear that. To be honest, she was wearing extremely short denim cutoffs and high heels, but felt I better not press my luck and ask her to stand up for the picture. Also, The Sainted Patient Wife was next door finishing up eating at McDonald's with our little niece, JalAmiel, so I figured I better play it safe. I tell SPW about these new Facebook friends, but she doesn't always see all the photos I post.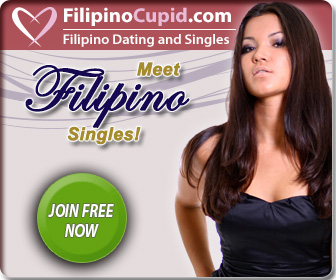 CHECK OUT MY SISTER SITE! LIVE PHILIPPINES! TOP FIVE PISSED OFF EXPATS IN THE PHILIPPINES!
So for you single guys out there that haven't added me as a friend yet, just do a search for "Dave DeWall" on your FB account. I tried to add a link before where you could simply click to add me as a friend, but I'm afraid you'll have to do a little extra work if you want to meet this cute Filipina since the link didn't work out that well. If you had seen the tall Filipina pictured above in her shorts and heels as I did, I really encourage you to add me as a friend. I don't think you would be too disappointed in chatting with her.
The next photo is another young lady by the name of Glensca that was also working at The Atrium that Sunday. Don't ask me about some of the names I hear in the Philippines. Spoke to a young lady at SM named Elmer Rose. No, I'm not making that up. Glensca is going to be a future Facebook friend, also. Another sweet Ilonggo to chat with. And cute.
Next up are two Ilonggo girls working at SM City Supermarket as promo girls for Close-Up toothpaste. They had an annoying video clip that played constantly, but the ladies were kind enough to turn down the volume when they chatted with me. I again said I am married to a Filipina, and one of them has joined me as a Facebook friend already.
I've also added three more Sales Associates from the SM City Department Store to my Facebook account who would like to chat with some single guys out there. I just love chatting with these Ilonggo girls. They're so polite and friendly. And cute. If you haven't visited the Philippines, what are you waiting for? And by the way, I always tell them about my friend, "Lance the Canadian," the best looking guy in Canada. They seem quite excited to meet him. I hope they aren't disappointed if they ever meet him in person!